RESIDENTIAL VOLUNTEERING
Welcome to Makaphutu Children's Village – a place of love, warmth, and care for vulnerable children.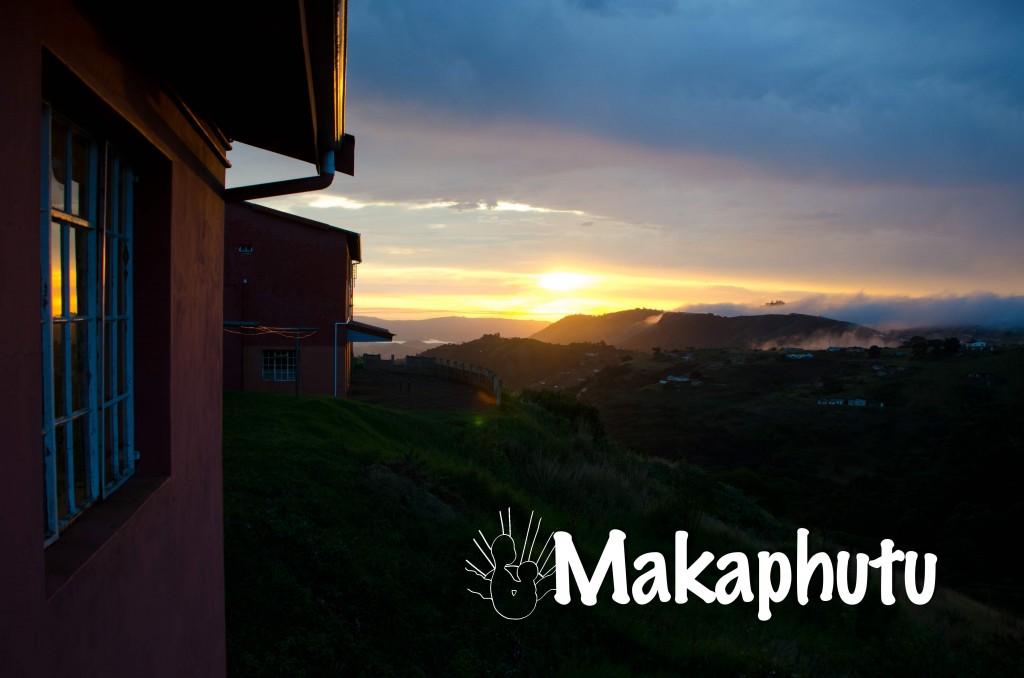 Thank you for your interest in investing your time, experience and gifts to benefit these precious children and the ministry of Makaphutu. As workers and volunteers at Makaphutu we want to model the love and goodness of Jesus to the children and this community, and model His willingness to serve even while leading, teaching and training. May you be blessed and filled with joy in doing so. Within our vision of working together and serving God here, your input and ideas will be much appreciated. Please come with humility and joy in your heart, willing to learn and ready to enjoy these wonderful children. We are happy you are serving here!
Please review the information below as you consider applying to be a residential volunteer. When you feel ready to proceed, you can download the residential volunteer application here and return it to our office!
Brief Overview of Makaphutu:
Makaphutu Children's Village is a children's home set in the beautiful Valley of a Thousand Hills.  Currently we house 45 vulnerable children, ranging from 1 to 19 years of age – all of whom have lost one or both of their parents to the HIV/AIDS pandemic. The children, residential staff and volunteers all live on a secure 5.5 hectare campus (12 acres) located near the communities of Bothas Hill, KwaNyuswa and Embo – approximately 35 kilometres from the port city of Durban.  Each child lives in a cottage with 7-9 other children and a house mother, where together they operate as a family unit. They all attend various schools in the community, and we as a team are responsible for all areas of their growth and nurture – physical, social, spiritual, and academic.
Makaphutu is run by a team led by Chief Executive Officer, Nic Addison and his wife, Melissa, ably assisted by social worker Nombuso Dimba Ndaleni, and personal assistant Zandile Nhlumayo.
We could not accomplish the amount of work we do without the assistance of young (and not so young!) adults who are prepared to offer their time and energy to care for our young people and the community within which they live. Within our vision of working together for a common goal, your input and ideas will be appreciated. Furthermore, it is our dream that a season of volunteering and serving at Makaphutu will be a catalyst, or first step towards a lifetime of servant leadership for all who come here.  We are excited by the impact we may have on your dreams, and hopefully we will have helped grow your understanding of the practicalities and "how-to's" of such ministry.
Expectations for Residential Volunteers:
Ideally volunteers will come to Makaphutu for at least 5 months, thus allowing time to really make a lasting difference in our community. The general expectation is for resident volunteers to assist a minimum of 30 hours per week – hopefully more as this includes numerous social and Christian activities which would be part of your daily life regardless of where you were.  Upon arrival you would sit down with the Chief Executive Officer and work out a tailor-made schedule for you so that the whole team will be on the same page from the start.  This schedule is a living document and will evolve as your understanding and familiarity of Makaphutu, and our knowledge of your strengths, develops.
Makaphutu Children's Village is a Christian-based organization and as such there are certain lifestyle guidelines and boundaries which volunteers are asked to respect, with the view that everything we do here is aimed to glorify Christ.  Please respect our Christian ethos and refrain from advocating to the staff, children and community any other ethos that is contrary to ours while you are with us.  Thank you for this. You will be encouraged to attend at least one of the weekly evening Bible studies for the various age-groups, as well as attend one of the local churches with a group from Makaphutu on Sundays.
Volunteers are expected to work most weekends, as that is our busiest time with the children when they are not at school. Your off day and a morning off will be during the week, with one weekend off a month.  You will be able to do shopping when you are off, and each day we have several vehicles passing through nearby Hillcrest, which has a reasonable selection of shops.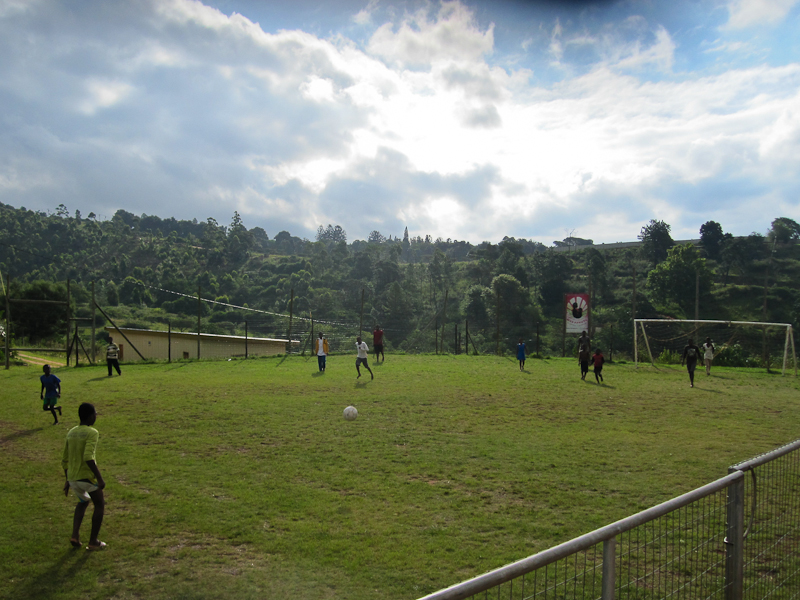 Orientation:
Irrespective of your background, personality, age or reason for coming, one sure thing about your stay at Makaphutu is that it will affect many aspects of your view of life – socially, emotionally, spiritually etc. On your arrival, you will no doubt be feeling excited, wary, eager or even apprehensive. Please be assured that the staff and other volunteers will help you find your place here and help to make your stay a rewarding and enriching experience. We have included suggestions and feedback from previous volunteers and we hope you will find it helpful and relevant in your preparation should your application be accepted.
Housing and Finances:
The volunteers live in houses with kitchens, so you will do most of your own cooking. You will have access to grocery stores where you will be able to find many of the foods that you are used to.
The volunteer house where you stay is your home while you are here, so please do make yourself at home.
Accommodation is provided at no charge to the volunteers, but each person is responsible for the provision of their own food and for preparation and cooking of their own meals and keeping their cottage tidy. These duties are often shared with other volunteers. Cottages need to be kept clean on an on-going basis and may be checked for cleanliness from time to time, so please keep your house clean.
It is essential that volunteers have sufficient finances to provide for their food and toiletries etc. while they are here. A paid return ticket to their country of origin is required by customs when you enter the country.   We recommend a minimum of R2000 (Two Thousand South African Rand – approximately $250, or 220 Euro) per month, as this will cover your basic food needs and any personal expenses during your stay here.
Clothing:
Depending on the length of your stay at Makaphutu, you will need both warm and cold weather clothes. It can get VERY cold during the winter months (June, July, and August) and VERY hot during the summer months (late December, January, February and March).  Note that even when it is warm it can get cold at night. Buildings are not climatically controlled. Casual clothes are best for your time around Makaphutu, although you may want a couple of nicer things to wear on days off. Girls should bring at least one long (past your knees) skirt for times when you may want to participate in outreach to the community. A rain jacket is also needed for the summer months.
Personal Effects:
We recommend that you bring any prescription medication needed with you. Just bring enough of your toiletries to get you started and you can buy the rest here. You can find nearly any brand of shampoo and other personal items here, along with feminine products you may need. The only exception is if you need one particular product due to allergies, etc; then we recommend that you bring enough for your time here. You will need to bring towels, but bed linen will be provided along with extra blankets for when it's cold. You might also find a sleeping bag useful, especially if you plan to travel during your time here.  You can purchase electrical plug adapters for plugs from almost any country at a much better price here than at home.
Because we have devotions and Bible study at Makaphutu, and attend church together, we suggest that you bring a Bible with you. If you have been involved in children's ministry or teaching previously and have any materials you may want to bring them as well.
Driving:
If you have a Driver's license and plan to drive while in South Africa, we advise that you get an International Driver's License from your national Automobile Association before you leave your home country so that you are able to drive while you are here.  You could be asked to drive a vehicle for Makaphutu from time to time – should you agree – and this would be helpful to us.
Community Living:
Volunteers are not allowed to have alcohol, cigarettes, recreational drugs or pornography on campus.
Please use discretion when dressing at Makaphutu and do not wear provocative / revealing clothing.  You are a role model for the children.  Also, what you find normal in your culture might not be acceptable in another, so please be aware of this and try not to offend others.
Kwazulu Natal has sadly been at the epicentre of the HIV/AIDS pandemic, and it has decimated large segments of our population.  Some of our children at Makaphutu are HIV positive, and hence we do take necessary precautions when dealing with First Aid. Simple cuts and scrapes often occur as they play and this generally results in exposed blood. Please do not panic, just remember we do not touch any open wound without gloves. The child is simply taken to the first aid room (where there are gloves and a basic medical kit which you can use:  disinfectant, plasters, bandages etc) or to their housemother for treatment if the cut is minor.  For anything more major we drive the child to the clinic at Don Mckenzie Hospital a kilometre away, and this is open 24/7.  We always remember to cover our own exposed cuts too.
Please remember that Makaphutu is a swearing-free zone!
Communication:
It is fairly easy to receive mail and packages at Makaphutu's Post Office box, although it's hard to predict how much time things will take to get here. We do have internet access at Makaphutu, and there is a wireless modem in the office so if you have a laptop and wish to, feel free to bring it.
Pay-as-you-go cell SIM cards and phones can be purchased in South Africa relatively easily.  There is a chance your cell phone from overseas might work here if you replace the SIM card with a local one and the phone is not locked by your service provider. PLEASE BE AWARE that laptops, cell phones, jewelry and cameras are not covered by the insurance of Makaphutu and so you do bring them at your own risk. The office telephone may be used by Makaphutu volunteers when related to project work. All personal calls must be made using an international calling card – though preferably outside of normal office hours. The cards are easily found here and it is a much better deal to buy one here than at home.
Vacations and Recreation:
During your stay at Makaphutu there will also be time for fun and we hope you will take the opportunity to experience some of the beautiful tourist destinations in KwaZulu Natal. Together with other volunteers one can organize trips to places like Zululand to stay in a traditional Zulu village or visit a game reserve or go hiking in the beautiful Drakensberg mountains.
There are wonderful shopping malls in Hillcrest, at the Pavilion in Westville, and the Gateway "Theatre of Shopping" in Umhlanga where there is also an artificial wave park, for the aspiring surfers!  A more unusual shopping experience can be had at the Shongweni Farmer's Market in Shongweni.
The Ushaka Marine World is an experience not to be missed whilst in Durban as well as a day or so spent on the beautiful Durban beaches.  If you wish to travel further afield whilst in South Africa, the staff at Makaphutu will be happy to make suggestions and give advice.
Please request holidays from the Chief Executive Officer, and try to take them either before or after your period of volunteering.
Conclusion:
If you are a non-resident of South Africa we encourage you to learn as much as possible about the country before you come.
It is a great privilege to have the volunteers and the Children's Village on the same property. It gives every volunteer the opportunity to be involved in the lives of our children and staff, and to experience our local Zulu culture up close. If you are uncertain about how things work and procedures in the Village then please ask the staff.  We are here to help you feel part of our Makaphutu family.
We would encourage you to take this opportunity to develop the gifts, talents and interests that God has given you.